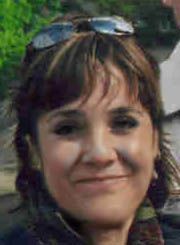 Rita N Bojorquez was a professionally trained dancer but retired after a serious knee
injury. She went on to become a massage therapist. Because she remained active and interested in health and
fitness she enrolled and graduated from Brenneke School of Massage in 1996.
She continues to be physically active and has worked with a variety of athletes for
balancing muscles, injury prevention and optimal performance. Rita has learned over the
years how injuries develop and the mechanical conpensations the body will enlist to function
around an injury.
If an injury occurs she has a wide array of modalities to help clients to heal and return to the activity of choice.
Rita is a memeber of the American Massage Therapy Association and was awarded "Best Therapeutic Massage"
by Seattle Magazine.